As the month of June comes to an end, Bollywood is now half done with 2017, and it has been quite less-than-an-okay year when it comes to Bollywood releases. Sure, we had Baahubali 2, which became the highest grossing movie of all time in India, but then it was primarily a Telugu movie and Bollywood can hardly take credit for the same. Then there is Aamir Khan's Dangal that turned out to be India's highest grossing movie worldwide, winning over China, but then it was actually a 2016 movie. While we had hits this year in the form of movies like Raees, Kaabil, Jolly LLB 2, etc. Bollywood didn't get to see a fab act yet, apart from the surprising performance of Hindi Medium. Even Salman Khan's Eid release, Tubelight is struggling at the box office, and may very well turn out to be one of his least-grossing movies in recent times.
However, the box office performance apart, there were some shining performances by our actors in a few movies this year. So in this special half yearly feature, we will look at some of the popular and better performances by the male actors this year, and you vote which one did you like the most.
Hrithik Roshan in Kaabil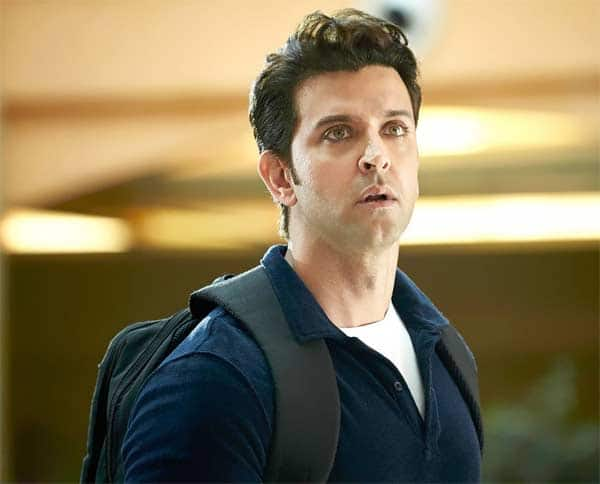 Hrithik Roshan's scintillating performance as the blind man on a vendetta drive has impressed his fans, celebs in B-town and the critics, with many claiming the role as the performance of the year. While it is still too early to say that, it was good to see Hrithik bounce back with such a class after the debacle of Mohenjo Daro.
Shah Rukh Khan in Raees
While Raees, as a movie, was underwhelming, Shah Rukh Khan did the best he could as the gangster/bootlegger. He was sprightly in the action scenes, and his act had the right amount of arrogance and humility required for the role. He was also gracious enough to let Nawazuddin Siddiqui steal the show from him on quite a few occasions. For those who complain that SRK doesn't experiment, Raees Alam is almost a befitting reply.
Varun Dhawan in Badrinath Ki Dulhania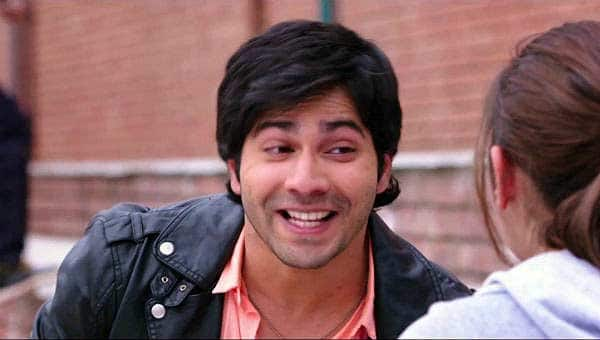 While we expected Alia Bhatt to steal the show thanks to her stronger role, surprisingly it was Varun Dhawan who rocked the show as the rich wastrel, with a golden heart. He simply shines throughout the movie, be it the light-hearted scenes, where he tries miserably to woo Alia's character, or in the emotional ones where he has to show anguish over her betrayal.
Akshay Kumar in Jolly LLB 2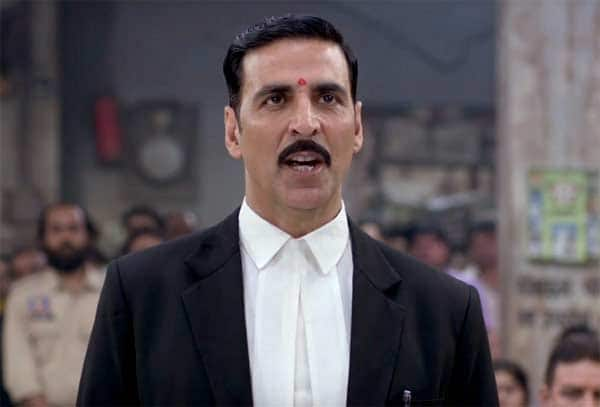 When Arshad Warsi was replaced with Akshay Kumar for the sequel, it was met with some amount of trepidation as Warsi was so good in the first movie. However, while Jolly LLB 2 wasn't as good as the original, Akshay Kumar gave a good account of himself as a crooked lawyer who has a change of heart when a client pricks his conscience with her suicide.
Rana Daggubati  in The Ghazi Attack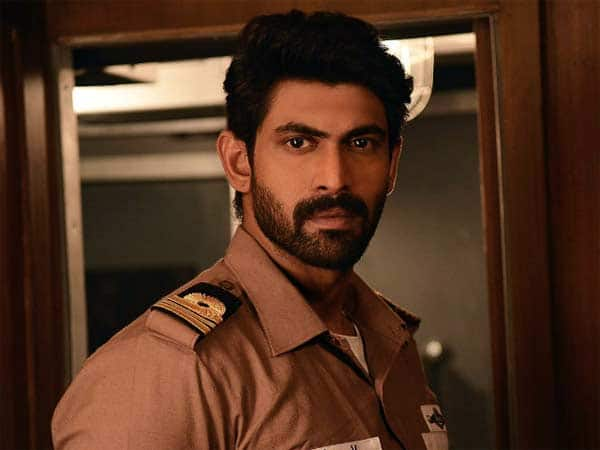 The Ghazi Attack is one of the most underrated movies of the year. Replete with some really good performance, especially a scene-stealing Kay Kay Menon, The Ghazi Attack didn't get the love it deserved at the box office. Rana Daggubati, the hero of the movie, gave a really understated performance in the movie as the lateral-thinking Naval officer, a far cry from his villainous turn in Baahubali movies. He was cool to let Kay Kay get the best dialogues in the movie, but under the fiery act of the latter, Daggubati's restrained performance was quite effective.
Irrfan Khan in Hindi Medium
Bollywood, it's high time that we stop ignoring Irrfan Khan's pull at the box office. Talvar was a hit, last year's Madaari also recovered its money and this year, he gave one of Bollywood's best film in Hindi Medium. Though it started slow compared to its competitor, Half Girlfriend, Hindi Medium went on to become a decent hit at the box office, and Irrfan Khan's likable performance was at its crux. He was fantastic in the comic sequences, and his speech in the climax, despite the contrived narration, is quite effective.
Vikrant Massey in A Death in the Gunj
Vikrant Massey is one of the most under-appreciated performers whom Bollywood should start giving more importance, than letting him play second fiddle to Ranveer Singh and Arjun Kapoor. While he was terrific as Arjun's friend in Half Girlfriend, it was in Konkona Sen Sharma's directorial debut that we saw a very different side of the actor. As the repressed Shutu, Vikrant gave a quite nuanced and layered performance, making the character so grounded and relatable and being the best part in the ensemble drama.
Rajkummar Rao in Trapped/Behen Hogi Teri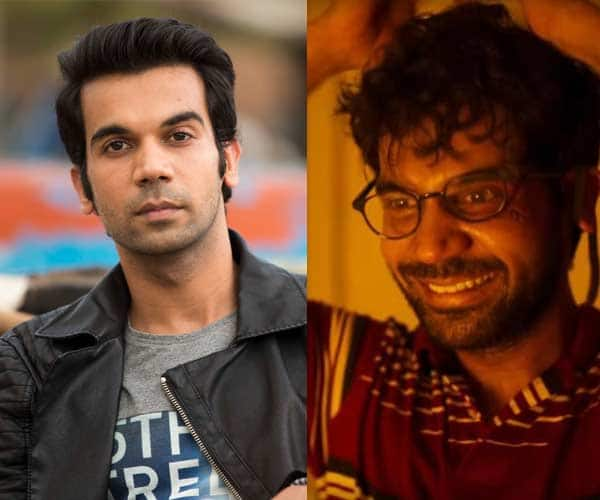 Another fine actor, Rajkummar Rao, had two diametrically different movies as a lead this year. In Trapped, a survival drama-thriller, he shouldered the entire movie through his act of a man trapped in his own flat. In Behen Hogi Teri, we saw a very different side of Rajkummar Rao – a romantic, humourous one – that the actor completely nailed, and we wish more film-makers offer him such roles.
Nawazuddin Siddiqui in Haraamkhor/Raees
Can there be any Bollywood performance list without the mention of the brilliant actor they call Nawazuddin Siddiqui? The actor had two movies this year. He was creepy to core as the school-teacher in an affair with his underage student in the darkly comic Haraamkhor, while in Raees, he took on the might of Shah Rukh Khan with ease, playing the honest, chai-loving cop. Needless to say, he excelled in both the roles.
Salman Khan in Tubelight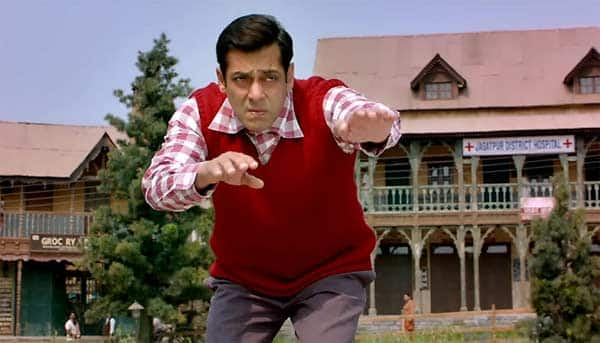 While Tubelight may become his least receptive movie in recent times, Salman Khan's innocent man-child act still appealed to his fans, even though some complained that they would rather watch Bhai tear off his shirt and do dishoom-dishoom. Though this is by no means one of his better performances, Salman Khan brings a likeable screen charm to the role, and his bonding with Sohail Khan provides for some of the best scenes in the movie.